Amsterdam
It was a totally random trip. I was sent to do some work for my company in Dusseldorf, Germany and since it is Monday to Wednesday, I asked my boss if they could book the ticket for me a little earlier (on Friday) so that I can have the weekend in mainland Europe. After some discussion with my colleague, we decided to spend a couple of days in Amsterdam, which is only 2 hours by train from Dusseldorf with the ICE.
Amsterdam is a very nice and flat city with a lot of canals (at least that's the impression I get from looking at the google map). Since the business trip was planned with very short notice, this Amsterdam trip was not really planned that well. The whole idea was to just walk around and visit a few places while enjoying the food.
Of course, the first thing that came to our mind about Amsterdam is its red light district. We found it on the map but we were not really looking for it since we were both married. However, we did manage to stumble upon it at night. I didn't want to get beat up by people so I just took a picture of the general area: (notice the swans at the canal, they were suppose to represent purity and yet they are swimming in the middle of the world famous sex district).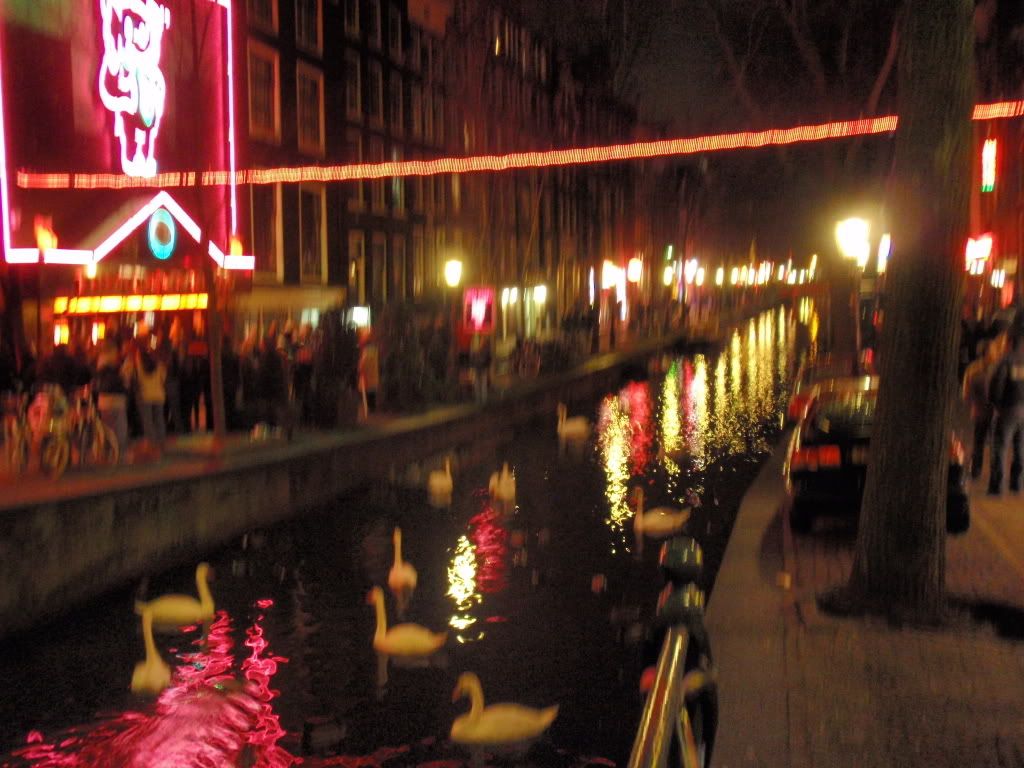 The morning after we went to visit the Heineken brewelry and it was well worth my 15 Euro. Heineken is my favorite beer which makes this visit extra meaningful: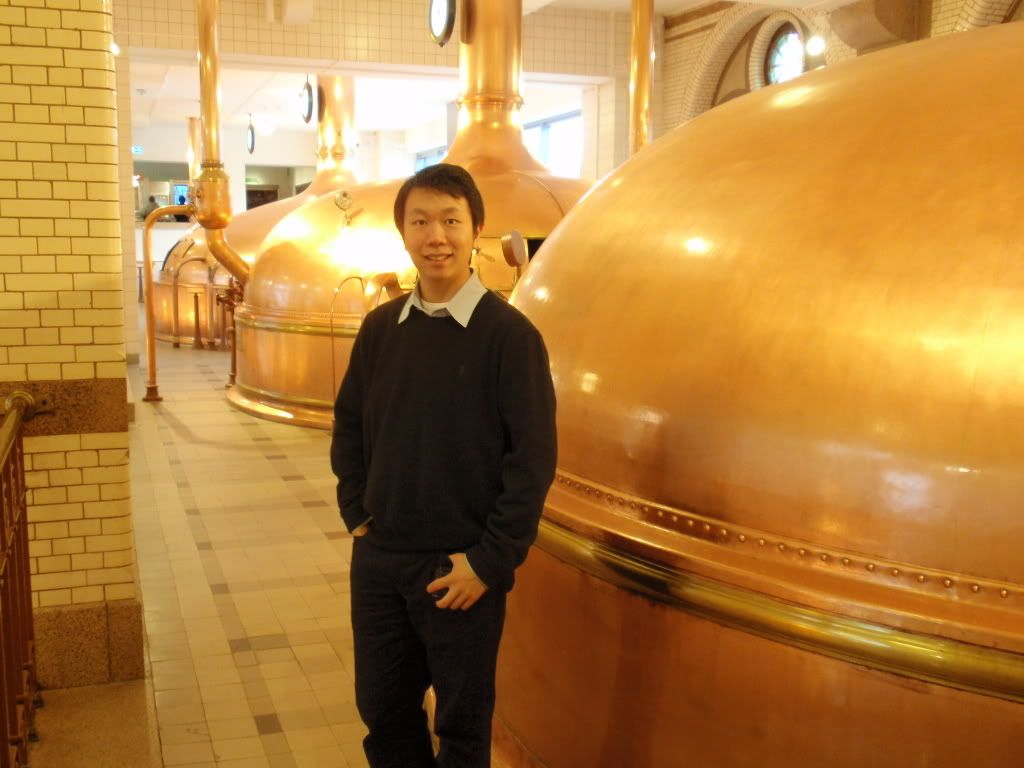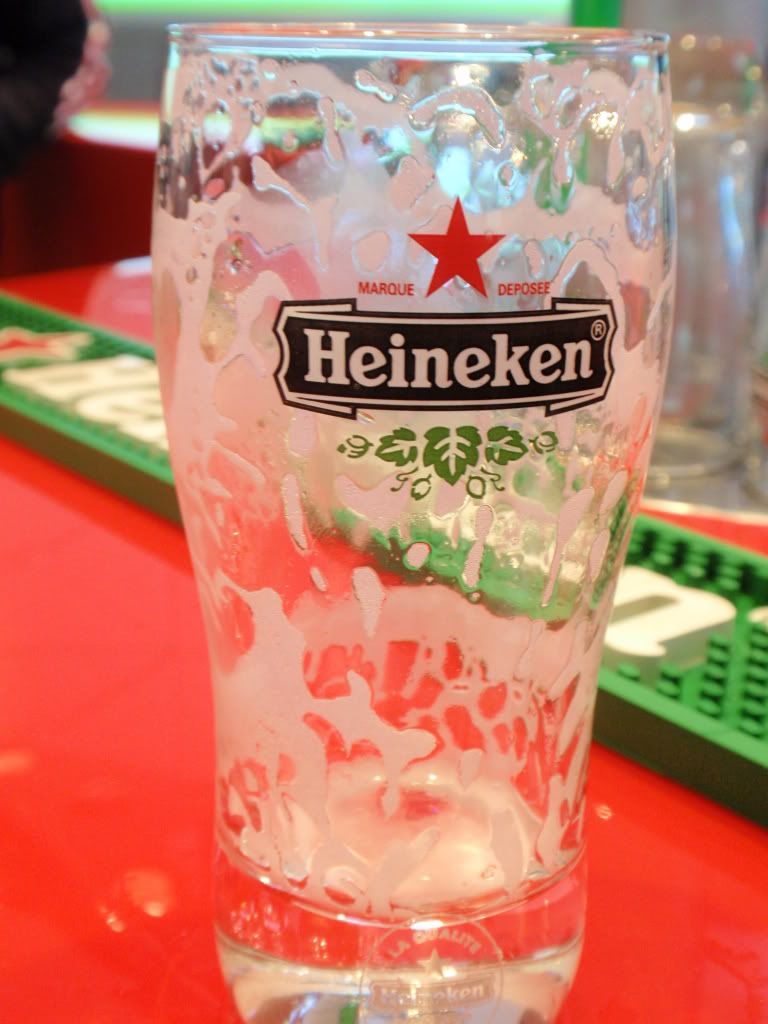 Other than that we have also enjoyed some nice Indonesian food.
We stayed there for about 30 hours, it's definitely a place I would visit again when I have more time on hand.
Other pictures: